MADEIRA High School

In Memory
Mimi Moore (Toomey)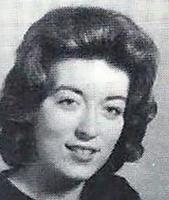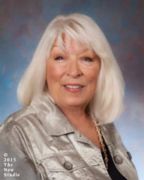 Mimi Moore Toomey
September 25, 1947 - January 18, 2020
Mimi L. (Moore) Toomey was born on September 25, 1947 in Corbin, Kentucky to Melvin C. Moore and Thelma (Wombles) Houchen. Mimi passed on to glory on January 18, 2020.
Mimi was the wife of the late Patrick J. Toomey and is survived by her daughter, Traci L. DeBra and son-in-law, Joshua F. DeBra. She loved and cherished her grandchildren, TJ Preston, Madison DeBra, Caden DeBra, Kylie DeBra, Tessa DeBra, and Dillon DeBra. Mimi was also an adoring great-grandmother to Declan Preston. Mimi's extended family of aunts, uncles, and cousins were a great source of support and love for her. Mimi also had a "furry daughter" named Sophie whom she rescued as a puppy. Anyone who truly knew Mimi would know that it seems that they rescued each other.
Mimi's passion for helping others live healthier lives was evident in her unwavering service to her customers at Toomey Natural Foods, whom she considered friends. Mimi deeply loved the Milford community and considered it a great honor to serve others. She faithfully volunteered on the Milford Community Fire Department Board of Directors and at Milford's annual Frontier Days Community Festival.
In her free time, Mimi loved to read Nora Roberts books and watch Hallmark movies because they always had a happy ending. She loved to vacation to warm, sunny places, listen to music that made her heart happy, frequent her favorite restaurants and enjoy life with her friends and family. She was a faithful "Mimo" who truly listened and cared for her people. She attended all of her grandchildren's countless activities and was always dressed to perfection in their school colors.
Above all, she treasured her family, valued her friends, and trusted in God's goodness and His love for her.
"Life isn't about waiting for the storm to pass. It's about learning to dance in the rain."