MADEIRA High School


CLASS OF 1965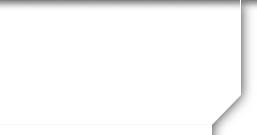 Other Obituaries

Obituaries
Comments for obituaries listed here can be posted in the Meeting Place.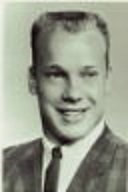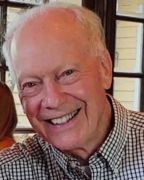 Don Lewis Rehl - Madeira Class of 1963
Spouse of Dorothy Perkins Rehl (Madeira Class of 1965)
1944 - 2023

Don L. Rehl (78), of Cincinnati, Ohio passed away unexpectedly on February 8, 2023. Don was born in November 25,1944 and grew up in Madeira, a suburb of Cincinnati, Ohio with parents Betty and William Rehl. He graduated from Madeira High School in 1963. He served in the United States Air Force and went on to graduate CUM LAUDE from Grove City College with a degree in Political Science. After a successful 38- year career, Don retired from the Social Security Administration.
Don was a devoted husband, a loving dad, and a beloved Pa. His favorite past times were spending every moment with Dorothy, his girls, their husbands, and his grandsons. He loved to travel, exercise, read, and work in the yard. He had a rare gift for storytelling and making everyone laugh. He had a nickname for everyone. Don was a carefree, happy go-lucky guy who would always remind you to worry less and live life in moments. His family describes him as the life of the party and the biggest kid in the family.
Don is survived and missed by his loving wife, Dorothy, his high school sweetheart of 52 years, his two daughters, Christine (Scott) Hamm and Allison (Steve) Adams and forever cherished and remembered by his three grandsons: Caleb, Camren, and Luke as well as a beloved sister in-law, nieces, nephews, and lifelong friends.
A celebration of his life for family and friends will take place on Saturday, March 11, 2023 at Forestville Baptist Church. 1311 Nagel Rd. Cincinnati, Ohio 45255. Senior Paster Brent Jones will preside.
*Visitation Hours: 1:00-2:30 PM
*Family service to follow: 2:30-3:00 PM
In lieu of flowers, memorial contributions can be made to Best Point- formally known as Children's Home in honor of Don.
*Make a donation via the website by going to bestpoint.org Click on Make A Gift tab at top of the Homepage.
*Or a check can be mailed to Best Point located at 5050 Madison Road, Cincinnati, Ohio 45227. Please include Don's name in the check's memo.
Moore Family Funeral Home serving the family.
To order memorial trees or send flowers to the family in memory of Don Lewis Rehl, please visit our flower store.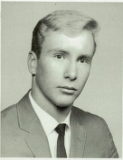 H.A. Scott - Madeira High School Class of 1966
1949 - 2008
SCOTT, H.A. Of Dayton, passed away at 6:03 a.m. Tuesday, July 29, 2008. He served the community alongside partner, Jim McDonald overseeing N&N and Dempsey Waste Services. H A went on to build the Field of Dreams for the youth of our community as well as staying busy working self-employed. He was preceded in death by his parents, Charles & Helen. He is survived by his sisters, Charla and Patti (John); daughter, Pamela; three sons, H A, Joey (Jenny), and Chris; grandchildren, Mackenzie, Jordan, Jared, and Jackson H. Other family members include his two nieces, Adrienne and Lee. He is a brother, father, uncle, papaw, friend and coach. Family will receive friends Saturday, August 2, 2008 from 12 Noon 4:00 p.m. at the Meyer-Boehmer & Reis Funeral Home, 1733 Brown St., Dayton. Cremation will follow. "We dont have it all together but together we have it all. Live Strong.
Published by Dayton Daily News from Jul. 30 to Jul. 31, 2008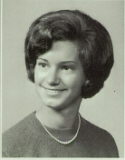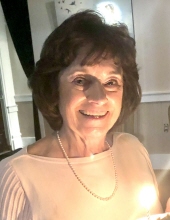 Bette Lee Justice - Madeira High School Class of 1966
November 15, 1947 - September 13, 2022
Bette Lee Justice was born 11/15/1947 in Salem, Massachusetts. She spent most of her life growing up in Madeira, Ohio, with her brother Richard aka "Ric" and sister Cheryl. She attended and graduated from Ohio University home of the bobcats where she studied journalism. After college she moved to Atlanta where she had several different jobs over the years working for companies like Arbys, Coca-Cola, and Napa Auto Parts. She had her son Brian Foley on 11/12/1986 and they lived in Marietta, Georgia for the rest of her days. She was always involved in different groups over the years such as Goodwill and the Red Hat Ladies. She also loved spending time with her granddaughter Jessica "JA JA" Foley who always called her Nana. She loved adventure and traveling. Her favorite place was Gloucester, MA, where she and family spent every summer. She was also able to travel out of the country to places such as Egypt, Jordan, Italy, Bali, and Singapore. She was a loving mother and grandmother and will be missed!
Funeral service were held at the Chapel at the Carmichael Funeral Home in Marietta. Bette was buried at the Kennesaw Memorial Park.
If you would like to plant a tree in memory of Bette Lee Justice please visit our Tribute Store.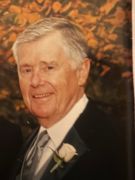 John W. Fitton - Spouse of Tammy Ball Fitton (Madeira Class of 1965
1929 - 2022
John Woods Fitton, devoted husband for 53 years to Tamara Ball Fitton, died on August 24, 2022, at the age of 92. Born in 1929 to Cyrus and Elaine Fitton, the younger brother of Richard and Mary, John graduated from Hamilton High School and Denison University where he was a Phi Delta Theta. John served in the United States Navy, and was stationed in Panama. After returning from Panama, John was a financial advisor in Hamilton, Ohio for over 50 years. John was an avid tennis player throughout his life and never lost his love of the game. He won the Hamilton City Championship and multiple tournaments in Cincinnati over the years. In addition to playing tennis several times a week, John also enjoyed playing golf. John's other great passion was music. He was an accomplished pianist and loved jazz music. John served on the board of the Hamilton Community Foundation as well as volunteered over the years as a coach for his sons' teams. In addition to his wife, John is survived by his sons, Jay (Sheila) and Michael (Sallie), daughter Jane, and grandchildren William, Catherine, Tanner and Paige. After a private burial, the family will receive friends at Trio Bistro on Saturday, September 3 from 11am to 1pm. Donations may be made to the Cincinnati Tennis Foundation.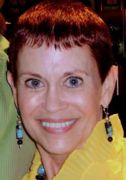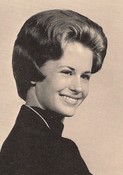 Karin L Stewart - Madeira Class of 1964
1946 – 2021
Karin L Stewart was born on June 1, 1946 and passed away during the last week of December 2021. Karin had been living in assistant living at the Ashford of Mt. Washington. Karin is survived by her son, Harrison Stewart Davis and grandson, Kodey Layne Davis.
Karin was Miss Cincinnati in 1965. She loved music, played drums, singing and horses. In the 60s, she had a horse, Percy, with whom she did competitive jumping, winning many ribbons and awards. She was a Majorette at Madeira HS and played drums in the band. Karin's main talent, acrobatic dancing, was her forte. It wasn't a surprise that she was attracted to the trapeze and the circus in general. She performed in the circus with The Flying Dells, flying as a Trapeze Artist, Sway Poles, Motorcycle Trapeze, Single Trapeze, Slide for Life, Trampoline, Comedienne, & 1st Woman Circus Announcer also bilingual (French). After her tenure under the Big Top, she was a Choreographer and Instructor at Owner Gulf Coast Dance and Gymnastics and then a licensed Realtor with Sibcy Cline.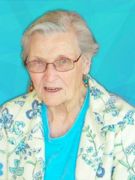 Elaine G. Tipton -Mother of Cheryl Tipton Parsons (Class of 1965)
December 1, 1926 - September 22, 2021 (94 years old)
Lebanon - Elaine Gwendolyn (nee Fredrick) Tipton went peacefully to be reunited with her beloved Tom on September 22, 2021, after a brief illness at Otterbein Middletown Small Homes. Elaine was born on December 1, 1926, to Edwin and Dorothea "Dolly" Fredrick, who preceded her in death. She is survived by her daughter, Cheryl Parsons, grandchildren, Kristen Bair, Michael Scott Bair, and John Bair, great-grandchildren, Meghan Bair and Logan Bair, sisters-in-law, Phyllis Donahoe (nee Tipton) and Charlotte Tipton, special cousins, Rick (Kristina) Growth, Colin Growth, Whitney (Ben) Jones and Oliver and Stella Jones. Patty (Conrad Kniepp) Bandy and Heath (Cheyenne Krieger) Bandy and special nephew, Kevin (Jan) Donahoe, in addition to many other extended family, relatives and 27 years of Glen Este students, her "adopted children".
She was preceded in death by her parents, the love of her life, Warren "Tom" Tipton, sister-in-law, Doris (nee Tipton) Fults, brothers-in-law, Clyde Tipton, Jeremy Tipton and Raymond Donahoe, grandson, Daniel Bair and great-grandson, Jacob Bair.
Elaine graduated from Withrow High School in 1944, then attended Ohio Wesleyan University as a Home Economics major and was a member of the Alpha Gamma Delta sorority for one year before marrying her beloved Tom, on August 4, 1945. She was a proud Girl Scout leader, member of the Madeira Women's Club and the Chapter DW of Ohio PEO. She loved to knit, craft, and donate through the Sycamore Senior Center and Children's Hospital. She also volunteered at the Otterbein Creative Arts Center and The Shaker Cellar. She especially loved all things Glen Este, where Tom was principal for 27 years and they were affectionately known as "Mr. and Mrs. Glen Este". She also loved watching her Reds, Bearcats, and Bengals and yelling at the TV.
The visitation will be held on Tuesday, September 28th from 9:30AM until the time of the funeral service 10:30AM at Otterbein Lebanon, in the Chapel, 585 N. St. Rt. 741, Lebanon, OH (45036). Interment will follow at Spring Grove Cemetery.
In lieu of flowers, donations may be directed to West Clermont Schools Music or Athletic Departments, 4350 Aicholtz Rd. Suite 220, (45245), or to the American Cancer Society, 4540 Cooper Rd. Cincinnati (45242) or St. Jude Children's Research Hospital, 262 Danny Thomas Pl., Memphis, TN (38105). Condolences may be shared with the family through our website, ThomasJustinMemorial.com.
Posted online on September 24, 2021
Published in KY Enquirer, Cincinnati Enquirer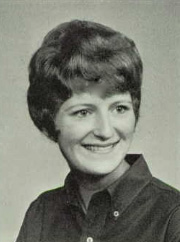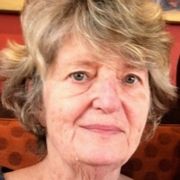 Sandra Jean Gross (nee Strouse) - Madeira Class of 1966
Oct 25, 1948 – Dec 31, 2021 (Age 73)
Sandra Jean Gross (nee Strouse), of West Chester, Ohio, passed away peacefully in the comfort of her home on Friday, December 31, 2021 at the age of 73. She was born Monday, October 25, 1948 in Cincinnati, Ohio to Marshall and Henrietta (nee Raucher) Strouse.
As a college student at Indiana University, Sandy met the love of her life. She married William M. Gross on June 5, 1971 at Madeira Presbyterian Church in Madeira, Ohio. Prior to having her children, Sandy enjoyed being a teacher. She was an avid reader with her favorite authors being Stephen King and Pat Conroy. When time allowed, Sandy and Bill enjoyed visiting the Florida Panhandle.
Sandy was preceded in death by: parents, Marshall and Henrietta Strouse.
Sandy is survived by: husband, Bill Gross; daughter, Dr. Megan Lamkin; son, Nate (Rebecca) Gross; grandchildren, Simon Lamkin, Nathan Gross, and Miranda Gross; brother, Martin (Kathy) Strouse; and other loving family members and friends.
Visitation will be Saturday, January 8, 2022 from 10:00 AM until time of Funeral Service at 11:00 AM at Mueller Funeral Home, 6791 Tylersville Road, Mason, Ohio 45040. Graveside Service to follow at 3:00 PM on Saturday in Knight Ridge Cemetery, Bloomington, Indiana.
Memorial donations may be directed to Lewy Body Dementia Association, Inc.. 912 Killian Hill Road S.W., Lilburn, GA 30047.
Mueller Funeral Home is honored to serve the Gross family.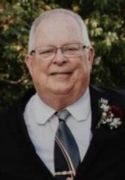 Donald Lee Handley (Class of 1962) Brother of Dale Handley - Class of 1965
April 7, 1942 - December 25, 2021
Handley, Donald Lee - Beloved husband of 45 years to Judy-mae Handley (nee King); Devoted father of Richard (Angela) Elliott, Sherri Handley, Brian Elliott, and Elizabeth (Phillip) Meyer; Grandfather of Zachary, Sarah, Julia, Richard, Colby, Stephanie, Kyla, Ashleigh, Karri, Tyler, Maekenzie, Kandi, Joe, Kimmy, Michelle, and the late Phillip III; Great grandfather of Jack, Nora, Lucas, Connor, Killian, Maximus, Trenton, Phillip IV, Allysa, Skylei, Jaxson, Joey, Maci, Irelynn, Braylynn, Ella-mae, Tyler Jr., Zhayne, and Makala; Brother of John William Handley, and Dale Johnston Handley; Donald will be missed by many nieces, nephews, cousins, friends, and by those who knew and loved him. He was a veteran of the United States Army and the United States Navy; Donald was a 32nd degree Master Mason from Milford Lodge F&AM, Scottish Rite and member of the Syrian Shrine. He loved to tell a good joke which he enjoyed making people laugh. Donald passed away Saturday December 25, 2021 at 1047 hours age 79 years; Resident of Union Township; There will be a memorial service at a later date.

Dr. John Chris Sieglitz - Spouse of Carol Ramsey Sieglitz (Madeira Class of 1965)
1937 - 2021
Dr. John Chris Sieglitz was born on July 21st, 1937 in Vevay. He was the son of Charles Worth and Loraine Elsie (Pendry) Sieglitz. He was raised in Vevay, and was a 1955 graduate of Vevay High School. After graduation, Chris moved to the Indianapolis community and worked for New York Central Railroad for a couple of years. After spending some time there, he decided that he would accept an offer from his grandfather, Opp Sieglitz where he would study to be an optometrist. Chris graduated in 1961 from Indiana University School where he earned his bachelor's degree in arts and science and his master's of optometry degree. His grandfather passed away just 10 days before Chris got his license.
He passed away at age 83, at 5:15 a.m. on Saturday, February 6th, 2021, at the Swiss Villa Nursing & Rehabilitation Center in Vevay.
He was predeceased by : his parents, Loraine Elsie Sieglitz (Pendry) and Charles Worth Sieglitz; his son Stephen Christopher "Steve" Sieglitz; his brother Charles Edward Sieglitz; and his step-mother Catherine Ross Sieglitz (Thayer).
He is survived by his wife Carol Ann Sieglitz (Ramsey) of Vevay, IN; his son John Sieglitz of Vevay, IN; his step-son David Henninger (Angie) of Milford, OH; his step-grandchildren, Alex and Taylor Henninger of Milford, OH; his sisters, Sue Landau and Mary Shera of Carmel, IN; and his nephew Kirk Shera of Vevay, IN.
Memorial contributions may be made to the Stephen Christopher Sieglitz Endowment Fund c/o CFSCI or American Optometric Association.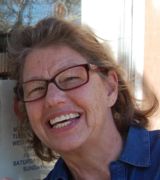 SHARON ANNE (McLAUGHLIN) LUX - Spouse of David Lux (Madeira Class of 1965)
1954-2021
Sharon Anne Lux, nee McLaughlin, died peacefully on Wednesday, 28 April 2021, in hospice care at the Philip Hulitar Center in Providence. Despite pandemic restrictions, her family and friends were able to visit and spend a good bit of time with her there. Her husband and daughters were with her as she passed.
Besides her husband David and daughters Jessica, Hillary, and Madeleine, Sharon is survived by her brother Christopher McLaughlin of Jacksonville, Florida, and her Godmother Elvira Averka of South Boston, Massachusetts. She is also survived by numerous nieces, nephews, and cousins. Sharon was the daughter of Gerald T. Mclaughlin and Diane (Danute) Frances Averka. She was extremely proud of both the Irish and the Lithuanian heritage they gave her. No birthday ever passed in her house without acknowledgment of her cultural heritages.
Anyone seeking to summarize Sharon's life would do well to revisit Cindy Lauper's 1983 anthem to female empowerment: Girls Just Want to have Fun. Sharon was committed, hard-working, and passionate in all her interests, but even as she worked to shape a life, a family, and a career, she never lost her passion for having fun.
Visiting hours Wednesday morning, May 5, 2021, from 8:30 am to 10:15 am in the Iannotti Funeral Home at MAPLE ROOT, 2000 Nooseneck Hill Rd., (Rte.3) Coventry, with a Concelebrated Mass of Christian Burial at 11:00 am in Our Lady of Good Counsel Church, West Warwick. Interment will be private. In lieu of flowers, memorial donations to help support your local library would be appreciated.
To see her full obituary please go to Obituary for SHARON ANNE (McLAUGHLIN) LUX | Iannotti Funeral Home (iannottifh.com)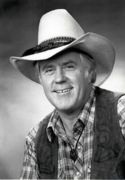 Robert G. Shoemaker - Spouse of Kathleen Shoemaker (Leach) (Madeira Class of 1965)
1936 - 2021
Robert G. Shoemaker, of Symmes Township, Ohio, passed away on Saturday, April 24th, 2021 at Bethesda North Hospital with his loved ones by his side.
He was born in Liberty Township to the late Goldie (Waer) Shoemaker and Robert G. Shoemaker Sr. Also preceded in death by his loving sisters Lola (Earl) Osborne and Delpha (Charlie) Jones, and his brothers Floyd and James Shoemaker.
Known to many as "Cowboy Bob," he was one of the original owners of the Red River Cattle Co. Restaurant and Bar where customers could take the 10lb steak challenge. Cowboy Bob continued to share his passion for grilling by marketing and selling Cowboy Bob's Secret Wiffle Dust Seasoning. He also worked for many years at Kings Jeep where he made countless friends and his warm, friendly and charismatic personality helped him shine in their sales department. Above all, Bob loved his family. He married Kathleen J. (Leach) Shoemaker in 1995 and was a devoted and loving husband. One of his greatest pleasures was surprising her with flowers or a special gift. He lit up when he spoke of his children, grandchildren and great grandchildren. He was a loving father to Keri (Bill) Sporing and the late Rob (Elizabeth) Shoemaker, grandfather to Mac Shoemaker, Emmeline (Jason) Burnett, the late Will Ard and Vincent Sporing and great grandfather to Gavin, Alex, Kaleb, and Levi Burnett.
The Family would like to thank the wonderful nursing staff at Bethesda North Hospital.
If desired, donations may be made to Aaron Perlman Center at Cincinnati Children's Hospital Medical Center, 3333 Burnet Ave., ML-4013, Cincinnati, OH (45229) or on their website, https://www.cincinnatichildrens.org/service/a/aaron-perlman-center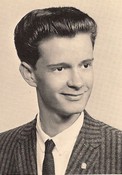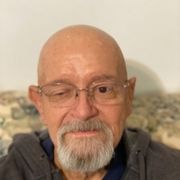 Ronal Ray Massey - Madeira Class of 1964
March 13, 1946 - May 01, 2021

Ronal Ray Massey, age 75, of White Oak, WV went to be with God on Saturday, May 1, 2021. 
          
Born in Beckley, WV, on March 13, 1946, he was the son of the late Vernard Ray Massey and Margaret Josephine Cooper Massey. 
          
In addition to his parents, he was preceded in death by his grandparents, Carl and Bessie Massey, and  Joseph and Mary Cooper; a granddaughter, Amber Dawn Massey; a niece Kimberly Jean Earl Morris, and a great nephew, Nathan Morris. 
           
 Survivors include his wife of 39 years, Nancy Beth Jones Massey; a son Ronal Ray Massey Jr. and wife Meg; daughter Tracy Dawn Massey Hammons, and a step daughter Jennifer Rae Meador. Ronal had eight grandchildren: Ashley, Amanda and Jonathan Massey, Shelby Hammons, Taylor Hammons Baker, Ethan Hammons, Lauryn Quintana, and Madelyn Meador;  four great grandchildren: Noah Massey, Owen Massey, Ambrey Massey and Averlee Cox;  A sister, Karen Massey Earl, and  husband Glenn; niece Erika 
Earl; three nephews: Eddie Adkins, Auston Morris and Skylar Morris. 
               
Ronal graduated in 1964 from Madeira High School in Cincinnati, Ohio.    He worked as a heavy equipment operator and later trained as an electronics technician.   He loved antique cars, fishing, motorcycles, and 
collecting watches and coins.  His family was his "pride and joy". 
                
A memorial service will be held at a later date.  

In lieu of flowers, please sent gifts and donations to: Bowers Hospice House, 454 Cranberry 
Drive, Beckley, WV. 25801.   Private online condolences, and other expressions 
of sympathy may be directed to the family via our guestbook at 
www.roseandquesenberry.net. Arrangements by Rose and Quesenberry Funeral Home 
Shady Spring Chapel, 729 Flat Top Road, Shady Spring, WV.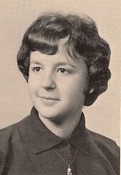 Dona Ayers Brock - Madeira Class of 1964
October 22, 1946 - June 26, 2020
From Karen S. Wegenhart Kuehlhornon (Class of 1964) 12/19/2020:
Dona Ayers Brock died 6/26/2020. She is survived by husband Roscoe, 4 children and 2 brothers. She was a Neonatal ICU nurse. There was an article about her in the Enquirer a few years ago.
You can watch her funeral:https://www.facebook.com/stpaulcommunityumc/videos/699556710893294
We have not been able to find a published obituary.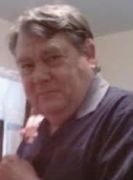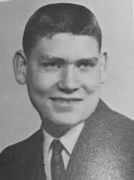 John E. Perin Sr. - Madeira Class of 1962
September 7, 1944 - December 7, 2020
To See John's Obituary please go to In Memory Page under Guests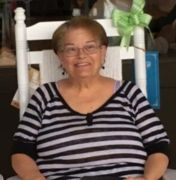 May 11, 1949 - September 11, 2020 (Madeira Class of 1967)
Sister-in-Law of Elaine Elliott Short - Madeira Class of 1965
Patricia Lynn Elliott, 71, died September 11, 2020, with her family by her side in Cincinnati, Ohio.
Loving mother of Robert Elliott and Kristin Elliott. Grandmother of Robbie, Collin, Allison, and Olivia Elliott and Ethan and Emma Zimpelman. Loving step-mother to Elizabeth (Phil) Meyer, Richard (Renee) Elliott, Brian Elliott and several Step-grandchildren. Dear sister of Barb (Russ) Williams, Paul (Patty) Clayton and the late Jill Dubs and several nieces and nephews. Her Kids and Grandchildren were the center of her world and she loved spending as much time with them as she could. She was a very loving Mother and a Great friend to many. She had the most Beautiful smile and a heart of Gold. She was a devout Christian and Loved her Lord and Savior. She was proceeded in death by her late husband Robert Elliott.
Her visitation will be Wednesday, September 16, 2020 from 10 - 11 AM. With a Funeral Service11 AM. All at Eastgate Baptist Church 717 Barg Salt Run Rd. Cincinnati, OH 45244.
Any donations can be made in her name to the Pancreatic Cancer Action Network, and the American Diabetes Association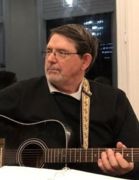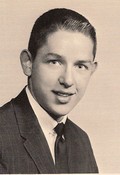 Thomas E. Morenz DDS (Madeira Class of 1964)
Brother of Stephen "Steve" Morenz - Madeira Class of 65
April 28, 1946 - August, 24 2020
Cincinnati - 'Dr. Tom', passed away to be with Jesus, his Lord and Savior, on Monday, August 24, at Mercy Hospital at the age of 74 years. Dr. Morenz was born on April 28, 1946 in Decatur, IL. He graduated from Valparaiso University and received his DDS from Case Western Reserve University. "Dr. Tom" ran his own dentistry office for 40+ years in Cheviot. He enjoyed singing at church, in nursing homes, with his friends, with several choruses, and to his patients at work. He was a member of Kings Men Chorus, Circle Singers, and Good News Singers. He also enjoyed caring for his vast collection of tropical fish, playing tennis and volleyball with his wife and friends, and exploring the outdoors. He will be mourned and remembered lovingly by his wife, Peggy Morenz, sons Christopher Farwick (Becky), Nathan Morenz, and Nicholas Morenz (Brittany), grandchildren Elizabeth, CJ, Maddox, and Vyleigh, and siblings Dr. Stephen Morenz (Sue) and Carol Jewell (Ron); and numerous nieces and nephews. A memorial service for Dr. Tom will be held at a later date. Memorial donations may be made to Oak Hills United Methodist Church, 6069 Bridgetown Rd, Cincinnati, OH 45248 or to Matthew 25 Ministries, 11060 Kenwood Rd, Blue Ash, OH 45242 or to Samaritan's Purse, PO Box 3000, Boone, NC 28607. www.bjmeyer.com
https://www.legacy.com/obituaries/cincinnati/obituary.aspx?n=thomas-e-morenz-dds&pid=196716518


Ellen Kay (Baldridge) Moermond (Madeira Class of 1961)
February 13, 1943 - May 15, 2020
Life Partner of Gary Allman - Madeira Class of 1965
Moermond, Ellen Kay, Beloved mother of Christopher Moermond (Jenny), devoted grandmother of Anthony Moermond and Christin Moermond, life partner of Gary Allman (Madeira Class of 1965), also survived by special friend Lou. Ellen was the daughter of Dot & Mack. She was a Florist at The Curious Garden for 30 plus years. She passed away on May 15, 2020. Age 77. Graveside funeral service will be private for the family.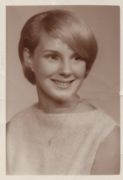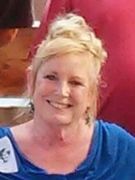 Marsha (Emswiler) Littlefield (Madeira Class of 1966)
May 11, 1948 – April 2020
To See Marsha's Obituary please go to In Memory Page under Guests

James R. Elsbrock, Spouse of Dorothy (Wheatley) Elsbrock (Madeira Class of 1965)
December 13, 1949 - April 3, 2020
Mr. James R. Elsbrock, age 70, passed away on April 3, 2020
Jim was born in Cincinnati, OH to Richard and Catharine Elsbrock. On November 22, 1986, Jim married Dorothy Elsbrock and she survives. Jim and Dorothy ran Wheatley Electric Service for over 32 years. Travel, reading and gardening were some of Jim's passions. He will be missed by many friends and extended relatives.
He was preceded in death by his parents.
Private family services for James will be held at Arlington Memorial Gardens Funeral Home. He will be laid to rest at Arlington Memorial Gardens. Online condolences can be left at AMG FuneralHome.com.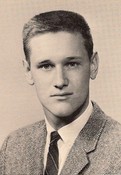 Donald James Danzl (Class of Madeira Class of 1964)
September 22, 1945 - February 12, 2020
Don Danzl passed away on February 12, 2020 at his home in Columbus, OH. He is survived by his brother Andrew Danzl, Madeira Class of 1974.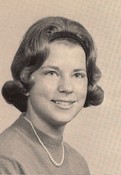 Karen Sue Bokelman (Keeton) Madeira Class of 1964
March 5, 1946 - January 11, 2020
Karen Bokelman (Keeton) wife of the late Steven C. Keeton, beloved mother of Kathy (Andy) Manbeck and Kelly Lutz, loving grandmother of Harry, Mackenzie, Bekah, Steven and Emma, dear sister of Diana DeGarmoe, also survived by several nieces and nephews. Died January 11, 2020 in Medina, Ohio, formerly of Madeira and Anderson Township at the age of 73. Service at T. P. White & Sons Funeral Home 2050 Beechmont Avenue, Mt. Washington on Thursday, January 16 at 1:30 P.M. Friends may visit on Thursday from 12:30 P.M. - 1:30 P.M. Memorials to Alzheimers Association - (800) 272-3900
Published in Cincinnati Enquirer on January 13 & 14, 2020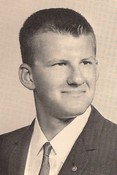 Rudolph Robert Rousseau - Madeira Class of 1964
October 9, 1946 - August 26, 2018
Died on Sunday, August 26, 2018. Born on October 9, 1946 in Cincinnati, Ohio, to Evelyn Altemeyer and Rudolph Rousseau, he attended public schools in Madeira, Ohio, playing on the high school football and baseball teams. He graduated from Ohio University's Honors College where he was an Ohio Fellow. After an internship in the Secretary of State's office in Washington, he studied at the Fletcher School of Law and Diplomacy, spending a summer researching his master's thesis in Ibadan, Nigeria. He returned to Washington as a Congressional Fellow, completed his doctorate at the Fletcher School, and worked for Senator James Pearson of Kansas, drafting the Amateur Athletic Act. From 1974 to 1981 he worked for the Senate Foreign Relations Committee, handling foreign economic aid and traveling extensively in Asia, Africa, and Central America. In 1982, he accepted a position at the Central Intelligence Agency. After 9/11, he served in the Counterterrorism Center, preparing the Agency's response to the 9/11 Commission. Retiring from CIA in 2006, he taught in Georgetown University's International Security Studies Program. Rudy leaves his wife Ellen Kane; their two sons, Dirk and Peter Rousseau, of Washington, DC; two sisters Jan Rousseau of West Rutland, Vermont, and Joyce Bartlett (Dennis) of Scotts Bluff, Nebraska, and a large extended family. Mass of Christian Burial will be celebrated at 11:30 a.m. on Tuesday, September 4, at Our Lady of Victory Church, 4835 MacArthur Blvd., NW, Washington DC 20007. Visitation with the family will take place before Mass at 11 a.m. in the Church. In lieu of flowers, the family suggests contributions to OxFam (www.oxfam.org). Please view and sign the family's online guest book at: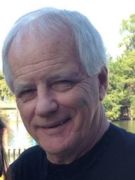 Ronald Royce Arrington - Madeira Class of 1962
May 8, 1944 - April 21, 2019
Ron Arrington of the Class of 1962 passed away on April 21, 2019.
Along with his carefree manner, Ron might best be remembered for playing basketball all four years in high school (three of those were on the varsity team). His skills on the court led to the Mustangs being Eastern Hills League co-champions in the 1960-61 season and Eastern Hills League champions for the 1961-62 season.
After graduation, Ron attended Grove City College in Pennsylvania where he played four seasons of basketball. During that time, he scored 1,069 points to become a member of the college's Thousand-Point Club.
Obituary for Ronald R Arrington
On Easter Sunday, April 21, 2019, Ronald Royce Arrington, went to be with our Lord and Savior at the age of 74.
From his birth on May 8, 1944 in Princeton, West Virginia to his death on Sunday, he brought joy and laughter to those around him. A graduate of Dartmouth College's advanced management school; Ron was an extremely successful entrepreneur. Ron will also be remembered as a bright and shining light in the various committees, roles he held, and church where he served.
Ron truly lived life to its fullest through simple pleasures; watching and analyzing sports, caring for his dear pets, and enjoying a nice glass of fine red wine. Ron loved his family and friends dearly, and had an uncanny ability to connect and reach people in a deep way.
Ron is survived by his wife, Tina, her parents (Ruby and Randall), his stepdaughter Robyn (Daniel), and his brother, Dave (MHS Class of 1957) (Cheryl). He will also be forever treasured by his two step grandchildren, numerous nieces, nephews and extended family and dear friends. He was preceded in death by his parents.
A Service will be held on Saturday, April 27, at 3:00 p.m. at First Presbyterian Church, 195 East Barry Avenue Hwy 59, Foley, AL. A Celebration of Ron's life will be held after the service at 5:00 p.m. at The Grand Hotel, Point Clear, AL.
The family will greet friends at church on Saturday from 2:00 p.m. until the time of the service.
In lieu of flowers, memorial donations in memory of Ron can be made to the Furrever Homes Animal Rescue (13147 Breman Rd., Elberta, AL 36530) or First Presbyterian Church of Foley, AL.
Arrangements are entrusted to Cason Funeral Service in Foley Alabama. https://www.casonfuneralservice.com/obituaries/Ronald-Arrington/#!/Obituary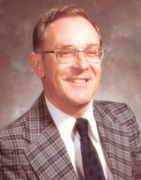 John F. Dumont – Principal of the former Miami Hills School
September 28, 1925 - July 1, 2018
John F. Dumont, beloved husband of Cleda P. Dumont (nee Hatfield), devoted father of John F. (Julie) Dumont Jr, Cheryl (Donald) Flannery, and Steve (Julie) Dumont, loving grandfather of Chelsea, Katie, Emily, Tristan, Stephen, and Sarah, caring great-grandfather of Matthew, Ashley, Zachary, Ireland, and Maddie, and dear brother of Marilyn Justice. Died July 1st, 2018. Age 92. Residence Union Twp. He served as Principal of the former Miami Hills/John F. Dumont Elementary for 24 years in the Madeira City School District and proudly served his country in the United States Army during WWII. Funeral services will be held at T.P. White & Sons Funeral Home, 2050 Beechmont Ave., Mt. Washington, on Friday, July 6th at 12 pm. Friends may visit at the funeral home on Friday from 10:30 am to 12 pm. www.tpwhite.com
Published in the Kentucky Enquirer on July 3, 2018
Interesting fact about Mr. Dumont and Miami Hills:
For his first few months as principal, Mr. Dumont was a princial without a school building. Miami Hills School was supposed to open in September, 1954, but due to delays, it was not ready for students until early 1955. For the first few months, students were bused to Jefferson School in Indian Hill (at the corner of Drake and Indian Hill roads). In late 1954, classes were moved to Madeira High School on Miami Avenue. Miami Hills School finally opened for classes in January, 1955, housing students in grades one thru six. The building also housed a seventh grade class in the 1956-57 school year for those living north of Euclid Avenue.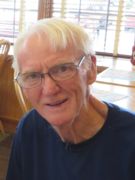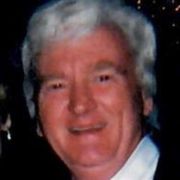 Dwight Everett Parsons - Spouse of Cheryl (Tipton) Parsons (Madeira Class of 1965)
June 7, 1948 - June 30, 2018
Dwight Everett Parsons, 70, of Lebanon, OH, passed away Saturday, June 30, 2018 at Cedarview Nursing Home in Lebanon, OH.
He was born June 7, 1948, son of the late Donald and Dolores (Mohler) Parsons.
Dwight is survived by his wife, Cheryl (Tipton) Parsons; a son, Robert and Bethany Parsons; a daughter, Heather and Mark Wright; a brother, David Parsons; 7 grandchildren, Rachel, Kelly, Lisa, Logan, Austin, Oscar and Onslo; 3 great-grandchildren, Emma, Farrah and Cove; 3 step-children, Kristen Bair, Scott Bair and John Bair and 2 step-grandchildren, Meghan and Logan Bair.
In addition to his parents, he was preceded in death by a daughter, Dawne and a brother, Donald Dean Parsons.
Funeral services will be held at 1:00 P.M., Thursday, July 5, 2018 at White-Schwarzel Funeral Home in Coolville, OH. Burial will follow in the Frost Cemetery.
Visitation will be held at the funeral home Thursday, from 11:00 A.M. until time of service.
In lieu of flowers, please go to parkinson.org to donate in Dwight's name.
You are invited to sign the online guestbook at www.whiteschwarzelfh.com. To send flowers or a memorial gift to the family of Dwight Everett Parsons please visit the funeral Home's Sympathy Store.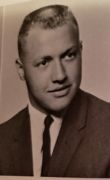 Roger "Denny" (Moose) Johnson - Madeira Class of 1962
February 7, 1944 - June 5, 2018
Born in Jamestown, NY Resided in Maineville, Ohio
Roger "Denny" Johnson of Maineville. Beloved husband of 46 years to Colleen (nee McCane) Johnson. Loving father of Chad (Chrissy) Johnson and Tammy (Tim) Allen. Proud grandfather of Ciera Johnson, Brayden Johnson, A.J. Johnson, Olivia Allen and Austin Allen. Dear son of the late Roger and Helen Johnson. Dearest brother of Doug (Kay) Johnson. Passed away June 5, 2018 at the age of 74.
Denny was a teacher and coach for Loveland Schools from 1972-1999. As head varsity coach, he lead the football team to the first ever state playoff game. He served in the U.S. Air Force for four years active duty as a Sgt. and also in the Reserves. For 30 years, he was a heavy-handed bartender and an avid golfer at O'Bannon Creek Golf Club.
Friends will be received Monday, June 11 from 5-8 PM in the Tufts Schildmeyer Funeral Home, 129 N. Riverside Ave., Loveland, where funeral services will be held Tuesday at 10 AM.
In lieu of flowers, donations may be made to Hospice of Cincinnati.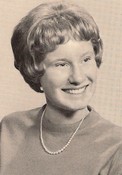 Carla Theresa Harper (Chandler) Madeira Class of 1964
November 1, 1945 - October 5, 2017
Passed away at the age of 71.
John E. Perin, Jr. (Son of John Perin Class of 1962)
March 26, 1974 - February 7, 2017
John Eric, Jr., City Councilman of Deer Park, age 42, died suddenly on Tuesday Feb. 7, 2017. Beloved son of John Sr. and Barbara Faulkner Perin and sadly missed brother of Joan Ellen Perin (David Lewis), niece Hannah Marie Seitz. John was a 1993 graduate of Deer Park High School. He leaves a host of cousins, other family and friends to mourn his passing. Visitation is Friday Feb. 10th 5-8 pm at Staley Funeral Home 7140 Plainfield Rd Deer Park 45236. Funeral Mass on Saturday Feb. 11 at 10 AM at St. Saviour Catholic Church 4136 Myrtle Ave, Cincinnati, OH 45236. Online guestbook at www.staleyfuneralhome.com
Published in The Cincinnati Enquirer on Feb. 10, 2017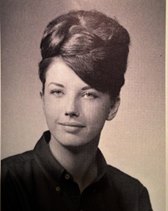 Nancy Miller Johnson (Madeira Class of 1966)
July 17, 1948 – October 30, 2016
Nancy Miller Johnson passed away on Sunday, October 30. Inoperable internal bleeding. Not suspected until it was too late. She was 68 years old. She is survived by her husband, Bruce Johnson, two children and six grandchildren. There will be no service or gathering, per her wishes. She did not designate any charities or organizations for memorial gifts or donations. The family request no flowers.
Linda J. Constant (Sister of Sandy Constant Reder (Maderia Class of 1965)
Linda J. Constant, beloved daughter of the late Ronald and Ruth Constant, dear sister of Sandy Reder (Madeira Class of 1965) and David (Vicki) Constant, also survived by her loving dogs Sadie Grace, Sammy and Sophie Mariana. Passed away on August 18th at the age of 65. The family will receive friends on Monday, August 29th from 10AM until the time of memorial service, 11AM at Old Armstrong Chapel, at the corners of Indian Hill Rd. and Drake Rd. The family asks that memorials be made to either Armstrong Chapel UMC, 5125 Drake Rd (45243) or Save The Animals Foundation, www.STAF.org.
JAMES Robert ASPINWALL, Jr. - Madeira Class of 1964
September 25, 1945 - July 12, 2016
James Robert Aspinwall, Jr. went to Jesus Tuesday, July 12, 2016. James 'Jim/Jimmie' was born in Bay Village, Ohio to James Robert Aspinwall Sr. and Velda V. (Pinkie) Aspinwall, September 25th, 1945. James graduated from The Ohio State University. In addition he went to The New York University's Courant Institute of Mathematical Sciences and The University of Cincinnati, Ohio. He served our country in Vietnam as a First Lt. in the Army in the Long Range Reconnaissance Patrol during 1968 - 1969. James was preceded in death by both his parents. He is survived by Alette, daughter Anieke Aspinwall, son James R. Aspinwall III, sister Deborah Petrigala (James) and niece Lauren and nephew Scott. Visitation will be from 9-10, Saturday, July 16, 2016, at Southside Assembly of God, 4750 Cleveland Heights Blvd. The service will follow visitation. In lieu of flowers the family requests donations be made in James' name to Southside Assembly of God Missions or Building Fund. Condolences may be sent to the family at www.heathfuneralchapel.com - See more at: http://www.legacy.com/obituaries/theledger/obituary.aspx?page=lifestory&pid=180674702#sthash.dzanshSE.dpuf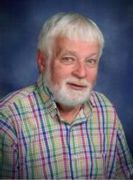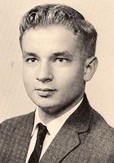 Michael Clay Heflin - Madeira Class of 1964
February 11, 1946 - December 2, 2015
Michael went home with the Lord on December 02,2015 at his home surrounded by his loved ones. He will always be remembered for his love towards his family. He was survived by a daughter, Natalie Victoria Heflin. There was no public service.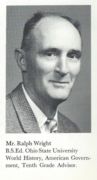 Ralph
A.
WRIGHT 1913 - 2006
WRIGHT Ralph A., a social studies teacher at Madeira High School from 1948 to 1972, passed away in Sun City, AZ on September 9, 2006. He was 93 and had emphysema. He made national newspapers when his 1968 political science class held a mock Republican presidential nomination and to his surprise chose him over Richard Nixon, Ronald Reagan, Nelson Rockefeller, Charles Percy and George Romney. He reveled in telling friends that the golf team he assisted at Madeira defeated Jack Nicklaus' team. Popular with his students, the class of 1960 dedicated its yearbook to him. One of his favorite exam question was, "What cards did Wild Bill Hickok hold when he was shot in the back of the head during a poker game in Deadwood, KA - a so called "dead man's hand'? (Ans. Aces and Eights) He is survived by his wife Anne, two daughters and two granddaughters.



Published in The Cincinnati Enquirer on Sept. 16, 2006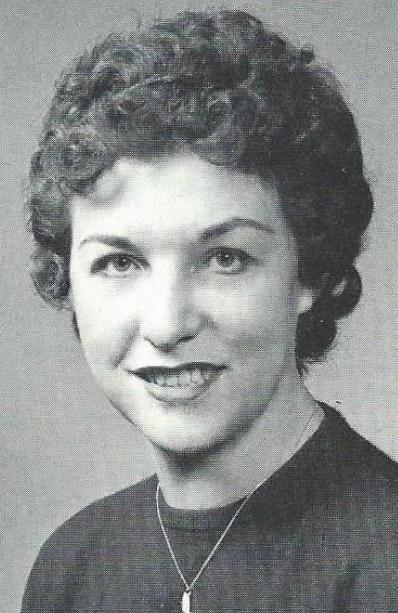 Ruth Mary Romano 1932 – 1965
Romano, Ruth Mary passed away at General Hospital (now University of Cincinnati Hospital) on August 1, 1965 at the age of 32. Miss Romano was born on December 4, 1932 to John A. Romano and Mary Bowen Romano. She was survived by her mother and brother, John Romano.
Miss Romano graduated from Commerce Chase College (A.S.C.), University of Cincinnati (B.S.Ed) and Xavier University (M.Ed.). As an educator at Madeira High School she taught Typing I, II; General Business; and was Ninth Grade Co-Ordinator and Guidance Counselor. Her door was always open to her students and is remembered for her understanding smile and advice.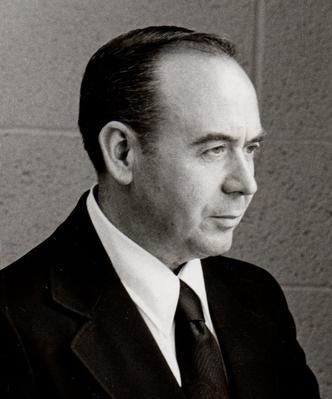 Francis (Frank) Lang 1921 -2015
Francis R. Lang, beloved husband of the late Marie V. (nee Vitale) Lang, passed away on March 23rd at the age of 94. Frank was born in Lowell, OH to John L. and Mary (nee Huck) Lang. He graduated from Lowell High School. He was known as "The Piano Man" as he very much enjoyed playing the piano. He served as a medical soldier in the US Army, from 1942-1945, where he was awarded five Bronze Stars for his tour in Europe. He went on to graduate from the University of Cincinnati in 1948. From 1948-1975 he had many roles that included teacher, guidance counselor, assistant principal and principal, at Madeira High School. He was also an adjunct instructor at the University of Cincinnati and Clermont College from 1976-1981. He is survived by his sister-in-law, Margherita McLaughlin and several nieces and nephews. He was preceded in death by his brothers, Carl, Leo, Lewis and John Lang, sister, Mildred Arnold and brother-in-law, Peter Vitale. Visitation will be held on Saturday, March 28th from 9:30AM until the time of Mass of Christian Burial 10AM at St. Vincent Ferrer Catholic Church, 7754 Montgomery Rd. (45236). Interment will follow at Gate of Heaven Cemetery. Condolences may be shared at our website, ThomasJustinMemorial.com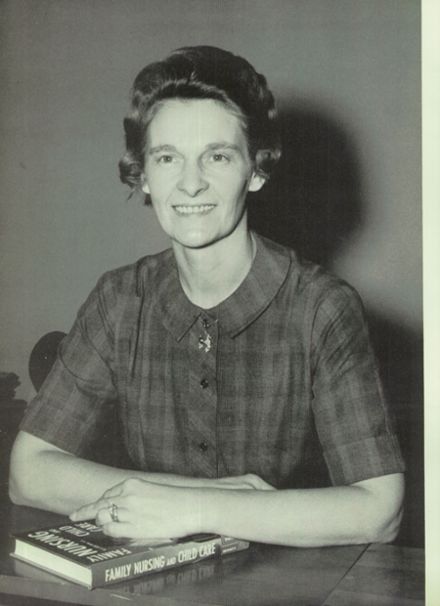 Passed away July 21, 1996
Helen Swafford passed away in Bakersfield, CA where she lived with her husband Oscar (teacher at Indian Hill). They moved to CA in the early 80's and lived next to their son Dr. Albert Swafford (Al) until her passing on July 21, 1996. She had been in good health with some problems with her back that caused her a lot of pain but she lived a full life playing with grandchildren, fishing lakes in surrounding counties and touring trips in their motor home. She enjoyed Al's 3 children living just next door; watching them swim and play through the years. She taught Home Echonomics at MHS and was the sister of Lillian Coe who was also a teacher at MHS. For more information on Mrs. Swafford Click Here.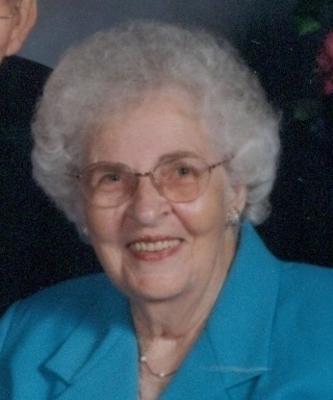 Lillian Coe 1920 - 2014
Former Teacher at Madeira High School and Mother of Jan Coe Davis (Class of 1964)
February 13, 1920 to June 23, 2014, born in Harlan Kentucky to Albert and Retha Manning Lewallen. Preceded in death by her loving husband of 68 years, James, who passed away in 2008; brother Egre Lewallen (Norma Keesey); sisters, Helen Swafford (Oscar) and Ethel Green (Richard). Lillian is survived by daughter Jan Davis and son-in-law Ernie Davis of Fort Myers, FL and Lexington, KY. She was blessed with one grand daughter, Stacy Davis, of Lexington and one great grandson, Brody Solomon, who she thought the sun rose and set. Also surviving family members are 2 nephews, Dr. Albert Lewallen (Solveigh) of Bakersfield, CA and Ernie Lewallen, (Debbie) of Cincinnati, Ohio and 1 niece, Jayna Wilson (Charles) also of Cincinnati, Oh. Numerous great and great-great nephews and nieces. A special thank you to Lillian's loving caregiver, Myrna Hatfield of Somerset who sat by her side talking and watching old TV shows for 3 summers. Attended Harlan High School and received her teaching degree from the then Eastern Kentucky State Teachers College where she majored in Business Education. Later returning to Eastern to gain both a Masters degree and Rank 1 certification that she used to educate young people for almost 5 decades in Kentucky at Harlan High School, Clay County High School and in Ohio at Madeira High School. She will be remembered for her ability to listen to students' problems and her never ending smile of encouragement to those around her. For "Ms Coe", teaching was not a job but a life's work she dearly loved and respected. Funeral services will be 2 p.m. Monday at Kerr Brothers Funeral Home - Main Street in Lexington, KY by Steve May. Burial will be in the Lexington Cemetery. Visitation will be 1 p.m. until the time of the service Monday at the funeral home.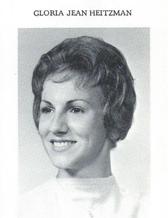 Gloria Jean Heitzman Gulley 03/19/45 - 01/06/14 Madeira Class of 1963
Passed away on January 6, 2014 in Clearwater, Florida from cancer at the age of 68.
GULLEY, Gloria 68, of Clearwater, went to be with the Lord and her husband in eternal rest Jan. 6, 2014. She is survived by her sister Patricia; nieces Dawna Marie and Nichole and nephews David and Christopher.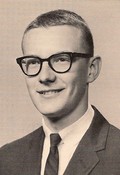 Alan Wayne Authier, Class of 1964, passed away on January 3, 2009 in Appleton, Wisconsin at the age of 62.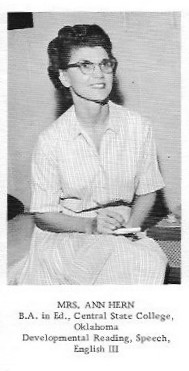 Dr. Anna Mae Hern - Teacher at Madeira High School
Passed Away November 8, 2013
Former Madeira High teacher, Ann Hern, passed away on November 8. She had been a resident of Maple Knoll Village in Springdale. She taught at Madeira High School starting in the 1959-60 school year through the 1962-63 year. Her three sons attended Madeira. Roy - Class of 1961. Denny - Class of 1964 and Paul - Class of 1968.
Dr. Ann (nee Fluber), Professor Emerita of the University of Cincinnati, passed away Friday, November 8, 2013. She spent thirty years in the classroom as a teacher of English and Speech and she is the author of a textbook on word processing. Dr. Hern was the wife of the late Roy D. Hern who passed away in 1985. She is survived by her three sons, Roy Jr, Dennis and Paul; eight grandchildren and 16 great grandchildren. After her retirement, Dr. Hern became a Bronze Life Master at Bridge and served over forty thousand volunteer hours at Bethseda North and Good Samaritan Hospitals. She was a resident of Maple Knoll Village in Springdale, Ohio. Burial will be at the Hopewell Cemetery in Montgomery, Ohio. Services will be private. Memorial contributions may be made to VITAS Hospice Care, 11500 Northlake Dr., Suite 400, Cincinnati, OH 45249. Condolences to www.vorhisandryan.com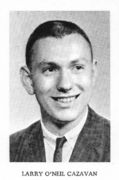 Larry O'Neil Cazavan Madeira Class of 1963
August 21, 1945 - July 7, 2013
Larry passed away on July 7, 2013 in Greenville, Mississippi from cancer. He was 67. Most recently, Larry had been the General Manager at WXVT-TV in Greenville. He had resigned from that position in 2012 due to his illness. A graduate of the University of Cincinnati Radio-TV Department, Larry also worked for TV stations in: Cincinnati, Indianapolis, Chicago, Knoxville, Kansas City, Detroit, Honolulu and Tampa/St. Petersburg.
---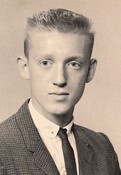 Scott B. HOUSTON (1946 - 2013) - Madeira Class of 1964
Scott B. Devoted husband for 46 years to Kay M. Houston. Loving father of Brian Houston and Heather (Brad) Jones. Grandfather to Caitlin and Lance Houston and Riley, Olivia and Jack Jones. Son of the late Frank and Birdena Houston and brother to the late Lance and Frank Houston. Passed away suddenly Sunday June 30, 2013 at the age of 67. Scott loved children. In lieu of flowers, memorials requested to St Jude Childrens Hospital, Memphis, TN or Shriners Hospital for Children in Cincinnati. Services will be private. Mihovk-Rosenacker Funeral Home assisting the family. www.mrfh.com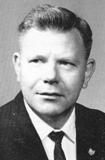 Victor EFFLER (1929 - 2012) - Former Teacher at Madeira High School
Victor Francis, age 83, beloved husband of Vera Bergdolt Effler (nee DiMuzio).
Preceded in death by his first wife of 42 years, Evelyn (nee Foht) Effler.
Also preceded in death by three brothers, Father Herbert Effler, OFM,
Edward, and Lawrence, as well as three sisters, Mary Alfkin, Laura Rabe
and Anita Runnels. Dear brother of Grace Heising. Devoted father of
Teri Doyle (Alan), Jim (Debbie), Grace Comber (Robert), and Paul (Allison).
Loving Grandpa of Jessica, Janice, James, Helen, David, Elise, Mary Grace,
Jenna, Ariana, Sarah and Victor; and six great-grandchildren. Beloved uncle
of many nieces and nephews. Stepfather of Kathy Barnum (Jim), and
Sally Helmchen (Rick). Victor was born on January 3, 1929 and lived most
of his life in Reading, Ohio, where he was deeply involved in civic, community
and church life. He held elected positions for nearly two decades as Council-at-Large
and as Treasurer of the City of Reading. He served in the Marines in Korea and
his deep sense of patriotism kept him active in American Legion Post 69 and the
Reading Democrat Club. He taught Spanish at Madeira High School for three
decades, as well as at several part-time venues following that. Even when not
formally engaged in his profession, Vic was always a teacher by his wise and
practical example. He passed away on June 15, 2012 from complications of
congestive heart failure. Visitation was on Wednesday, June 20, 5:30-7:30 PM
at Schmidt Dhonau Kucner Funeral Home, 8633 Reading Rd. Mass of Christian
Burial was on Thursday, June 21 at 10 AM at Sts. Peter & Paul Church,
330 W. Vine St, Reading. Memorials may be made to the Southwestern
Franciscan Missions, P.O. Box 12395, Albuquerque, NM 87195-0395.
Published in The Cincinnati Enquirer on June 17, 2012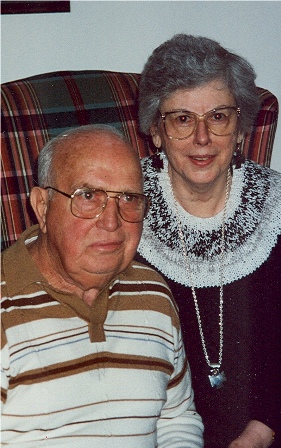 Herbert Dericks - Principal (1965) and Superintendent of the Madeira City School District
Dericks, Herbert L. 93, passed away February 14, 2012. Herb was a lifetime educator-math
teacher, principal and superintendent of the Madeira School District. Herb is survived
by his
wife Thelma, his sister Naomi Ward, his children Jan (Myron) Achbach, Nan Strider
and
Ken Dericks, 3 grandchildren and 5 great grandchildren. Family will receive friends
Sunday,
February 19th from 3 until 5 PM at the Evans Funeral Home, 741 Center Street,
Milford.
Services will be held at the convenience of the family. If so desired, in lieu of
flowers,
donations may be made to Hospice of Dayton. www.evansfuneralhome.com

Sylvia MAXFIELD (1944 - 2012) Madeira Class of 1962
She was the second child and oldest beloved daughter of Norma (nee Pairan) and the late
Daniel C. Maxfield. Dear sister of Daniel W. (Joan), Thomas M. (Joan) and Shirley Strong.
Died January 26 at age 68. At 16 years old, she won the Miss Madeira Title. In 1962 she won
Ms. Lawrenceburg Speedway and Ms. Deer Park. Sylvia was a food broker for over 20 years
and from 2000-2010, she was a Mason City Schools Bus Driver. Family requests memorial donations
be made to SPCA. Sylvia passed away from lung cancer and was at the Heritage Spring Health Care
in West Chester when she passed away.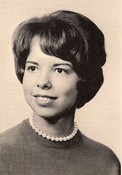 Patricia D. Cseplo (Sloan) (1946-2010) Madeira Class of 1964
Pat was the MHS Homecoming Queen in the Fall of 1963. As far as we know she is
only one of two queens to now be deceased since the homecoming queen process began
in the Fall of 1944.
Patricia "Pat" Sloan, 64, returned to spirit state Friday, Oct 15, 2010. Service: A celebration
of Pat's life was on Friday, Oct. 22. Please email her daughter, Celeste Bergin, at
that donations be made to one of Pat's favorite charitable causes, the Tarrant Area Food Bank
or the Presbyterian Night Shelter. Pat was born June 15, 1946. She married David Sloan on
July 8, 1967, and subsequently gave life to two beautiful daughters. After receiving her masters
of fine arts degree at the University of North Texas, she conducted her own graphic design business
as Pat Sloan Design. From 2004 to 2010, she served as a full-time faculty member in the School
of Art at TCU in the graphic design program. She lived life to the fullest and passed on her zest
for life to all who knew her. Pat was predeceased by her loving father, Bill. Survivors: Loving
husband of 43 years, David Sloan; devoted daughters, Samantha Sullivan (Andy) and
Celeste Bergin (Kyle); adoring grandchildren, Madeline (14), Decker (10), and Sloan (7);
loving mother, Beatrice; sister, Peg; and brother, Bill.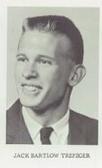 Jack Trefzger
Passed away January 4, 2012 - Madeira Class of 1963
Jack was the brother of Patsy Trefzger Kulesza from our Class of 1965.
Jack Bartlow beloved son of Stewart W. Trefzger and the late Alice (nee Puckett) Trefzger;
loving father of Mark (Lindsay) Trefzger and Alison (William) Mason; Grandpa of Grant
& Elizabeth Trefzger and Katie Mason; dear brother of Patricia Kulesza and Stewart Trefzger.
January 4, 2012. Age 66. Residence Kenwood.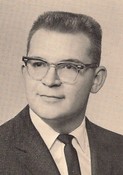 Frank Leonard Smith Madeira Class of 1964
June 15, 1946 - December 14, 2011
Frank Leonard Smith, Sr. passed away on Wednesday, December 14, 2011. Frank married Sharon Lee Williams on May 14, 1968 in Middletown, Ohio. He was employed at AK Steel in Middletown for 41 years and in 2006 retired to Florida. He served in the U.S. Army during the Vietnam war. Frank enjoyed his family, music and camping. He was predeceased by his parents, Guy and Helen J. Smith and 3 sisters and is survived by his wife Sharon, son Frank Leonard Smith II, 6 grandchildren, numerous nieces and nephews and his special dog "Bobo". A memorial service will be held at 11:00 AM on Thursday, December 22, 2011 at Oaklawn Park Cemetery, 5000 County Road 46A, Lake Mary, Florida. It is Sharon's sincerest wish that in lieu of flowers, donations be made to the American Cancer Society.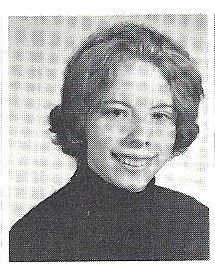 Nancy McCarthy Meyer
Passed away on August 22, 2011 - Madeira Class of 1966
Nancy Lynn McCarthy. Beloved mother of Thomas (Beverly) Edward Meyer &
Jeffrey (Brandy) Allan Meyer. Nancy, also survived by 6 grandchildren &
2 great-grandchildren, passed away Monday, August 22, 2011 at the age of 63 years.
Visitation will be held Saturday, August 27th from 2 pm until time of Funeral Service
at 4 pm at Gwen Mooney Funeral Home (513-853-1035). Nancy will be laid to rest
at Spring Grove Cemetery. Memorial contribution can be made to the Ruth Lyons
Children's Fund Published in The Cincinnati Enquirer on August 23, 2011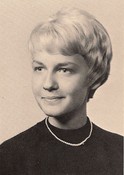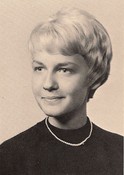 Kathleen Reif (nee Friedrichs)
Passed Away February 28, 2011 - Madeira Class of 1964
Kathleen "Cathie" Reif (nee Friedrichs), loving wife of Dale B. Reif, precious sister
of Ginny Friedrichs, dear daughter of the late William and Helen (nee Fricke) Friedrichs,
also survived by her aunt Loraine Brown and many caring cousins. Passed away
Monday, Feb. 28, 2011, age 64. Visitation at Abiding Word Lutheran Church,
8470 Landen Dr., Maineville, OH 45039, Thursday, March 3, from 10 a.m. until the
funeral service at 11 a.m. Hodapp Funeral Home, West Chester, serving the family.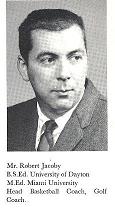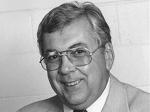 Coach Robert Jacoby
Former MHS basketball coach, Bob Jacoby died February 15, 2011.
As you might remember, Coach Jacoby came to Madeira for our
junior year (1963-64) and the Mustangs won the Eastern Hills League
Title. As I recall, he was a great coach, playing the theme from the Globe
Trotters (Sweet Georgia Brown) during practice warmups, being super-positive,
and I think he took the leading players fishing, once. Below is a link to a site
with a short biography. "Add some notes in the Message Forum on the site
if you have some more memories".
Originally published 9/9/2010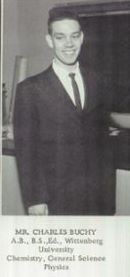 BUCHY, Charles - Former Teacher at Madeira High School
BUCHY Mr. Charles E. Buchy, age 77 of Cincinnati, Ohio, passed away Sunday, August 29, 2010, at 9:15 a.m. at Bethesda North Hospital in Cincinnati, Ohio. He was born April 3, 1933, in Greenville, Ohio, to the late George J. and Amba (Armbruster) Buchy. Charles graduated from Greenville High School in 1951 and Wittenberg University in 1955. He spent a 30-year career as a chemistry and physics teacher at Madeira High School in Cincinnati. After retiring from teaching, he worked for Procter and Gamble as an analytical chemist for 12 years. He was an active member for over 40 years at Good Shepherd Lutheran Church in Cincinnati and sang in the choir. He was a member of the Greenville Masonic Lodge for 56 years and a very active member of the Valley of Dayton Ancient and Accepted Scottish Rite. Charles also served as trustee and chairman of the board for the Dayton Masonic Learning Center for Children. He was a member of the Antioch Temple Shrine in Dayton and also participated in another Shrine organization called the Jesters. Charles was coroneted an honorary 33rd Degree Mason in Pittsburgh, Pa, in 2000. He loved music, reading, sports of all kinds, especially golf and Standard-bred horses. He was a giver and a great teacher. He is survived by his wife, Lindsay (Chichester) Buchy. He is also survived by his brothers Robert (Phyllis) Buchy of North Hampton, Ohio, and Jim (Sharon) Buchy of Greenville, Ohio, along with numerous nieces, nephews, cousins and friends. A memorial service will be held at a date to be determined at Good Shepherd Lutheran Church in Cincinnati. For the date and time, please call 513-891-1700. Memorial contributions may be made to Good Shepherd Lutheran Church, 7701 Kenwood Road, Cincinnati, Ohio, 45236 or Dayton 32nd Degree Masonic Learning Center for Children, PO Box 932, Dayton, Ohio, 45401-0932.

Charles Buchy, longtime teacher, volunteer
SYMMES TWP. - Teacher, chemist and community volunteer Charles E. Buchy was a man of many interests, talents and admirable personal traits, but no single word better sums up his character than devoted.
He was known for his constant care of his wife, Lindsay, his decades of commitment to his church and Masonic lodge and his 30-year career as a Madeira High School teacher.
The Symmes Township resident, 77, died Aug. 29 at Bethesda North Hospital of a lung fungus.
"He was really a happy person. He knew what his life was about, knew his values and enjoyed life," said Steve Marsh, a friend and fellow church member at Good Shepherd Lutheran Church in Kenwood. "He was a model of what it means to be a Christian."
A faithful choir member and financial supporter of his church, Mr. Buchy maintained an equally steady commitment to his volunteer interests.
He was a 56-year member of the Greenville Masonic Lodge in his hometown of Greenville, Ohio. He followed his grandfather and father in his Masonic work. Both he and his brother Jim Buchy of Greenville, were coroneted a 33rd Degree Mason, the group's highest honor. As chairman of the board of trustees of the Dayton 32nd Degree Masonic Learning Center for Children, he managed the physical site and provided significant financial support.
"His philosophy was that you made a commitment to your community, and you participated," his brother said. "He was a giver."
A 1951 graduate of Greenville High School and 1955 graduate of Wittenberg University, Mr. Buchy began his teaching career in Bay Village, Ohio, taught at a college preparatory high school, the Mid-Pacific Institute in Honolulu, then moved to the Cincinnati area after marrying his wife, Lindsay, a teacher in Norwood City Schools.
He taught chemistry and physics at Madeira High School from 1955 to 1985. His signature personality traits - a fine intellect and approachable, unassuming manner - made him popular with both students and the youth at his church.
He was a man of strong values and opinions, yet respectful and accepting of those who did not share his views. When his wife chose to join the Catholic rather than Lutheran faith, he was wholly supportive of her choice. On church boards, he had a talent for keeping groups and discussions focused and productive.
His wife, who suffered from a back injury, remembers his patience and constant concern. "I never had to do any lifting - he took such good care of me. He always put me first," she said.
After retiring from education, Mr. Buchy spent 12 years working as an analytical chemist for Procter & Gamble.
Throughout his life, he also poured his interest and energy into a variety of favorite pastimes. He loved harness racing and was a co-owner of a number of trotters at Midland Acres horse farm in Bloomingburg, Ohio. An avid golfer, he worked as a starter and ranger at Sharon Woods Golf Course. He also played baritone and French horn, sitting in on Sunday evening municipal band concerts in his hometown of Greenville and Madeira High School musicals.
In addition to his wife and his brother, survivors include another brother, Robert Buchy of North Hampton, Ohio.
His family plans a memorial service at a later date. For details, call Good Shepherd Lutheran Church at 513-891-1700.
Memorials: Good Shepherd Lutheran Church, 7701 Kenwood Road, Cincinnati, OH 45236; or Dayton 32nd Degree Masonic Learning Center for Children, P.O. Box 932, Dayton, OH 45401.
Catherine Jane Perin (Smith) - Madeira Class of 1964
Information from John Perin:
Deceased: Sept. 6, 2005......59 years old
Cause of death: Breast Cancer
Classmate City: Brown County, OH
Survived By: Roger Smith, Nicholas A. Smith, John Eric Perin
Steven Charles Keeton - Madeira Class of 1964
Passed way on November 25, 2002 at the age of 58.
Enquirer Obit on 11/27/2002 - KEETON Steven C. beloved husband of Karen Keeton (nee Bokelman) devoted father of Kathy (Andy) Manbeck and Kelly (Scott) Lutz, loving grandfather of Harrison and Mackenzie Lutz and Bekah Manbeck, dear son of William J. Keeton and Dorothy Carmell, dear son-in-law of Robert and Johanna Bokelman, brother of Jon Keeton, also leaving behind many loving relatives and friends. Suddenly November 25, 2002. Age 58 years. Steve was a US Navy Seal, a retired Cinti. Police Sergeant, and the Director of Maintenance for Fath Management. Steve will always be remembered for his unique wit, hard work and devotion to family and friends. He will be truly missed. Service at T. P. White & Sons Funeral Home 2050 Beechmont Ave. Mt. Washington on Monday, December 2 at 11 A.M. Friends may call on Sunday from 4-7 P.M. In lieu of flowers and family prefer donations to the Steve Keeton Memorial Fund c/o Bank One 822 Delta Ave. Cinti. 45226 for his grandchildren's college fund. ww.tpwhite.com.
Robert Edward Stouffer - Madeira Class of 1964
Per John Perin research:
Date of death: July 30, 2001, Hamilton Co., Ohio
Enquirer Obit: 8/1/2001

STOUFFER Robert E., beloved husband of Jeanett (nee Sterwerf) Stouffer, devoted father of Julie Jones and Lisa Stouffer, dear grandfather of Travis, Destinee and David Jones, dear brother of Ann Drennan and David Stouffer, loving son of Richard and the late Katie Stouffer. July 30, 2001. Memorial service 1 P.M., Friday at the Madeira-Silverwood Presbyterian Church, 8000 Miami Ave., where friends may call from 7-9 P.M., Thursday. Contributions may be directed to the American Parkinsons Disease Assoc., 231 Bethesda Ave., Suite 4005, Cincinnati 45229. Vielhauer-Clepper Funeral Home, 731-1944 serving the family.
(Marcia) Ruth Klerks (Odom) - Madeira Class of 1964
Passed away on July 29, 2000 of Cancer at the age of 53.
Marcia Ruth Klerks (Odom) died from Cancer on July 29, 2000. She is buried at the Rose Hills Memorial Park in Whittier, California.
Bruce Alan Reich - Madeira Class of 1964
Date of death per John Perin's research:

DOD: Aug. 14, 1982
Age: 36
Residence: Montgomery, Ohio, USA
Survived by: Wife Kathleen, Children, Jeffrey Alan,
& Sherri Ann, and Mrs. R.N. Reich
brother, Wayne E. (MHS '57)
Sandra Jo Fite (Rogers) - Madeira Class of 1964
Deceased November 8, 1978, in Clinton County, Ohio at age 32