MADEIRA High School


CLASS OF 1965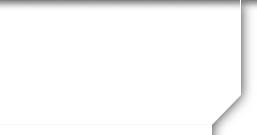 PHOTO INSTRUCTIONS
SEE BELOW ON HOW TO:
(1) UPLOAD PROFILE PICTURES
(2) ADD PHOTOS TO A GALLERY
(1) Upload Profile Pics
How to Upload Photos to your Class of 65 Profile
On left hand side of screen:
1. Go to MEMBER FUNCTIONS
2. Then Click on Edit/Upload Photos
3. Then Click on UPLOAD NEW PHOTO
4. On Left hand side of screen CLICK ON BROWSE
5. You will be taken to your computer. Go to your pictures.
6. Choose Photo(s) you want to upload. Click on Photo(s) and then click on Open
7. Photo(s) will then be copied to 65 website
8. Once Photo is uploaded click on SAVE CHANGES
9. CLICK ON OK
10. Click on X in upper right hand corner of the ClassCreator Image Editor.
11. You will then be taken to your photo page. If you want you can then name photos. You can also sort then in the order you want then from top to bottom (to sort put number 1 – 9999 in sort box)
12. MASTER PHOTO
To set your master photo, click the "Master Photo" radio button next to the desired photo above. This will be displayed in emails and entries you make in the message forums.
If you do not want to use a master photo, click below:

Don't Use A Master Photo
13. WHEN DONE MAKE SURE YOU CLICK ON
SAVE ALL CHANGES
(2)

ADDING PHOTOS TO A GALLERY:

If you have some photos you would like to upload from a Class Lunch, Reunion or Photos from the past, please contact Joan Schutz Mohlman or Donna Ross Ballard so we can add you as an administrator for Photo Gallery.
How to add photos to a PHOTO GALLERY
To Create New Photo Gallery in Class Creator
Under Admin Functions go to: Gallery Creator
Once in Gallery Creator go to Create New Photo Gallery
Add Gallery Title: _________________
Within Link: Click on arrow and choose which Gallery you want the photos to be listed under.
Scroll down and click on Save Changes
Then go back to the main Photo Galleries Page and find the Photo Gallery you want to add photos to and click on Photos
Add Photos Choose Files
Add photos to this Community Gallery as yourself. All photos uploaded will be attributed to you.
Click here to add photos on behalf of another Classmate (or see below)**
After Photo has downloaded – Add Caption and Choose Cover Image
Change Gallery Select one or more photos in this gallery and move them into a different gallery.
** Change Attributions Change one or more photos in this gallery to be attributed to a different Classmate.
Then go back to Galleries and click active on those Photo Galleries you want seen on the class website
On left hand side of the Photo Gallery you will see an Arrow – click on it and move the album up to the top or where you want it shown within the Gallery listings.